Peter Bargh
words pictures sounds
A lovely meal of Tapas prepared by my friend Anto with a bottle of Saint Emilion Grand Cru wine.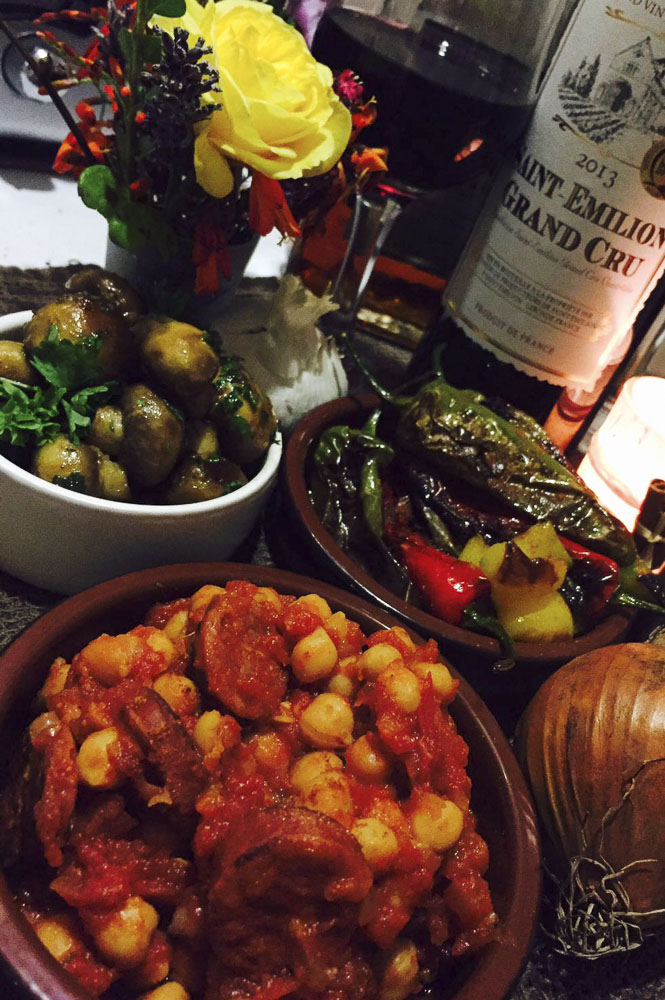 Day out in Soller with Debra. We caught a bus to Palma and then the old SF train into Soller. Walked to port and had menu de dia. I had mixed salad followed by breaded hake. In the evening we wandered around Palma and had tapas, order comprising eight items including Russian salad, egg, anchovy thing, curried chicken, mushrooms, muscles, potato in olioli, and olives. I bought a really good walking map of the GR routes and left it on the bus!
Drive to Birmingham for flight to Palma in Majorca. Staying at Julie and Jez' house in Badia Gran. Met up with Jez' best mate and his wife, plus another two friends and had tapas at the local bar. Then back to house for a really amazing selection of dishes including chilli con carne with star anise, Gambas al Ajillo (garlic prawns), Pimientos de Padrón (Padron peppers), champiñones al ajillo (garlic mushrooms), and various other treats.