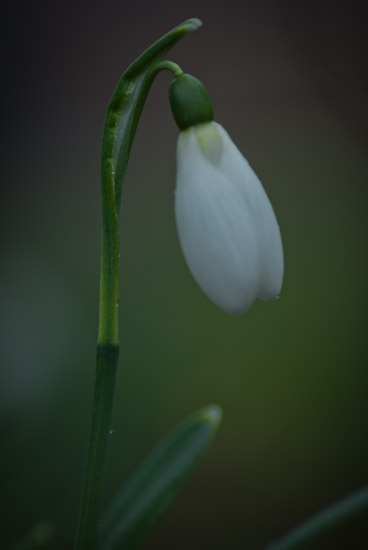 It's that time of year when the snowdrops poke through the still hardened soil.
I like these first signs of spring. I have a few in the garden. When I say few it's just that..three clumps of two or three flowers on each.
So choosing the right one didn't take much time, but also didn't give me much scope to pick one with a good shape or decent background.
Having said that I'm happy with the result, taken using a Pentax K10D and 10mm macro lens.
It's my first natural flower shot of my photo365 project…no doubt others will follow.