I had an appointment with a doctor at the hospital today to check my vascular system. As I sat in a small room waiting I thought |I'd take ma quick snap. I placed the Fuji compact camera on the floor with the timer set to two seconds and took this view. No I'm not sat on a toilet
I was quite please with how aligned I'd got it.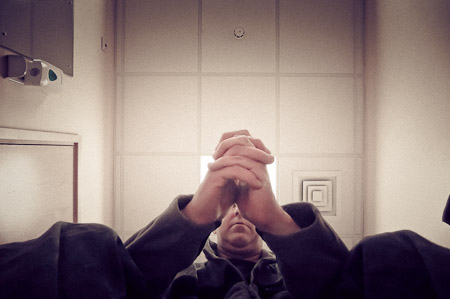 This is part of my photo365 project, where I take a photo each day for a whole year…check out my previous entries in my blog.