Another shot from a series I'm building on historical building around Worksop/Sheffield
This is Smiths Flour Mill owned by one of the largest independent flour millers in the UK. Worksop has been their head office since 1906. It's the back end taken from Canal Road with Chesterfield Canal in the foreground.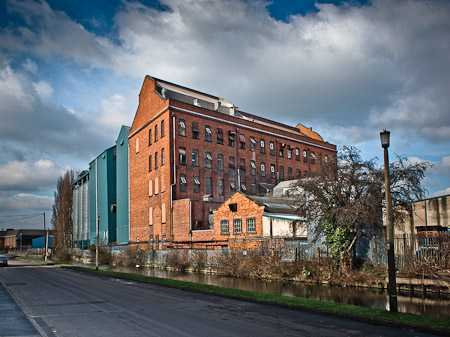 It was taken using the Olympus EP2 and 17mm lens
I've bumped contrast and colour using Lightroom to give it a tone mapped feel, but hopefully not too heavy.