Those who've been following my blog will be aware that I've been documenting the building of Worksop's new cinema. I went a few weeks ago and little change had taken place since phase 6 so I didn't post my photo. Then I had a week away.
So this morning before work, now the nights are drawing in, I visited the scene to find fencing has been put up preventing me from standing in the same spot! Doh…I couldn't have predicted that. Now I cannot complete my timelapse. Here's a view from the other side of the pillar I used as a reference point.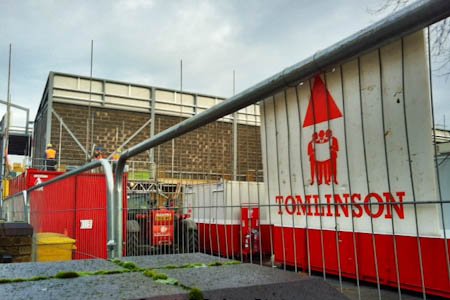 I need to choose a new spot to finish the series. So I moved across the road and will do a front view, which actually looks better but it's a busy road so there's usually cars parked or passing.