Eventful afternoon with Gerald Garratty …within the space of about four hours I'd tried 7 dim sum dishes, stumbled on a crack den, met a graffiti artist, bought a sofa, traveled in a lift (that surprisingly was fully functional – including talking to us) in a derelict block of flats and wandered round one of Sheffield's roughest areas without getting my camera nicked.
Dim Sum was at Wong Ting on Matilda Street in Sheffield. We met there at 12:30.
I'd only had bits of this type of food in the past and was keen to try a selection. Gerald ordered a selection marking them off on a paper sheet.
We had Prawn Dumplings
Char Sui Buns
Fish Ball & Mooli
Roasted Pork in Steamed Rice Balls
Pan Fried Radish Pastry with Chinese Sausages
Pan Fried Meat and Vegetable Buns
Deep Fried Mixed Meat Dough Balls
Then we decided to do a walk around the industrial area and down to the graffiti spot near the closed club Niche. We cut through the fence and found a guy huddled in a small derelict room. We moved past and a few minutes later he came out spooked by our presence. He was about to take cocaine and we'd disturbed him. We got talking and it turned out he was a graffiti artist and he showed us designs on his phone. They were cool. He plans to put them on shutters if commissioned so they stay in place rather than get pained over.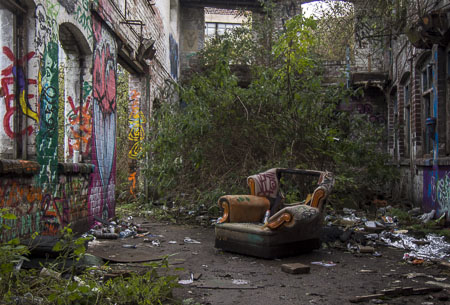 The next stop was supposed to be Kelham Island but we took a detour over to Park Hill flats. Cant believe that although all the rows are fenced off and no one lives in them that the lifts are still fully functional. The light works, the voice works. We went to the top, and admired the view.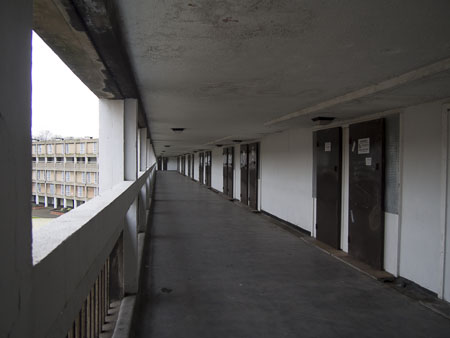 Next stop was through Wybourn Estate, just before we got there I spotted a sofa dealer and saw one that suited what I needed, so a few minutes deliberation and the credit card was out. . At Wybourn we got to hear a bloke call his friend a cunt.  We'd arrived!