I walked from the villa in Speloncato up the hill following the stream through quite over grown woodland path up to the D63 and then due to closed sections of the walk kept on the road until I reached the main walkers path at Bocca di Bataglia and began the walk to San Parteo taking in the Mont Tolu first.
I went with one banana and a half full bottle of water…and soon wished id had more provisions.
The path was really clear at first but soon the markings disappeared, and in many places so did the path. Much of the route was reliant on people's small cairns placed haphazardly along the way.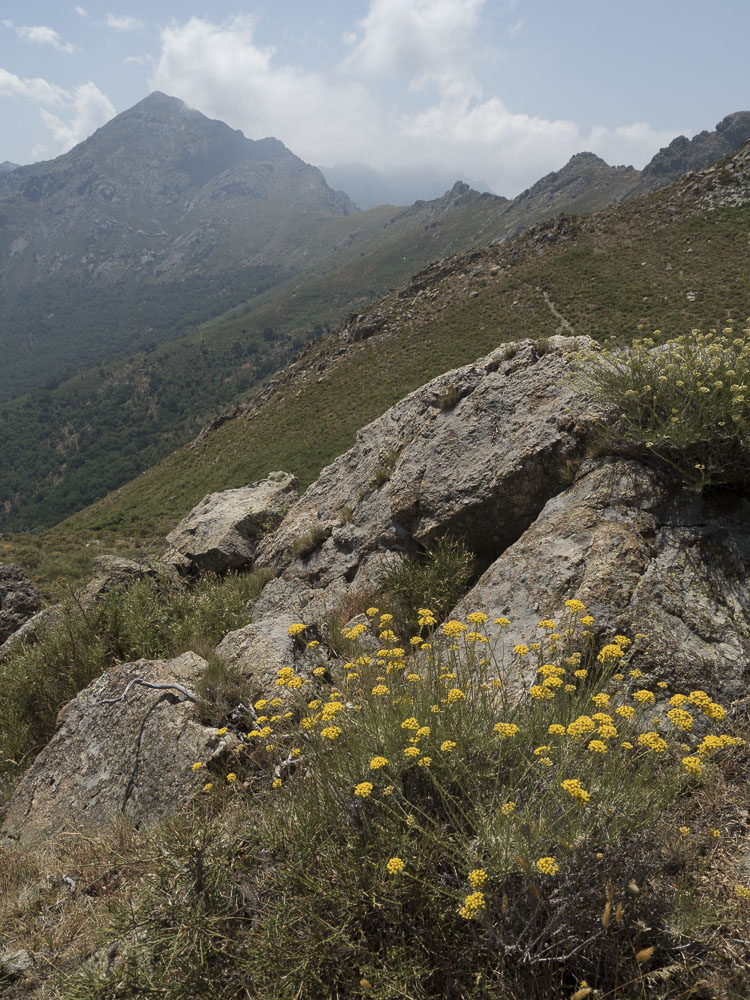 The climb/scramble up San Parteo was hard…i was tired as I'd not done any walking for three weeks due to a damaged calf. I had to rest several times on the way up, but the view from the top was great.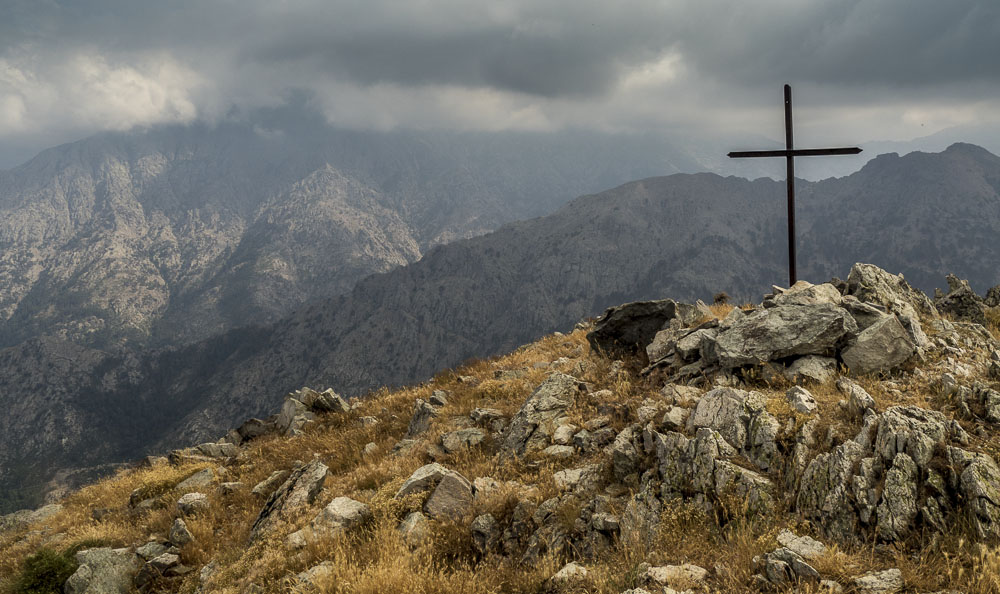 Highlight along the way, trying to rejoin the path from the D63 road I followed a track along through a field of gorse getting my legs scratched along the way. It didnt seem to be going anywhere so after about 15 mins I turned and headed back to the road. At this point I heard a bird of prey, looked up and saw one circling me. He slowly came closer as he made a third circle. On the fifth circle he was only about 15-20 foot above me…dinner? Thankfully he decided I was too scrawny and soared off. I did have chance to photograph him.