Trip to Croatia flying in to Zadar of FR9501 from Manchester T3
Departure time – 17:50
Arrival time – 21:35
Two night in Rooms Nekic, 4 Ulica Šime Ljubića 2. Kat, Zadar, 23000,
I wash pushing it a bit to arrive at my apartment so late in the evening. I didn't know the area, but had pre visualised the location using google maps before hand. When I arrived at the bus terminus at Liburnska obala it was dark and unfamiliar. I cut through the streets to the opposite side of the town and wandered around trying to find the location. It's a semi urban position near the sea front away from the tourist area, but I found the dark back streets gave no easy way to spot my apartment. I asked at Caffe Bar Corso on a corner near why I assumed the room was. They gave me directions as best they could and I found the place with owner still around to give me the key. I quickly dumped my gear and went out with the camera on a night recce.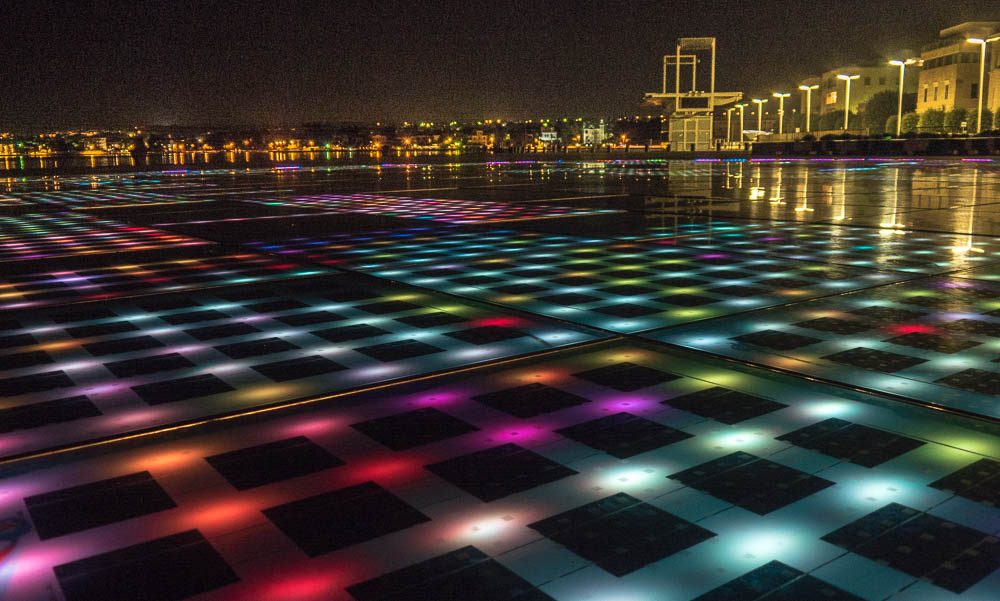 The Greeting to the Sun consists of three hundred, multi-layered glass plates placed on the same level as the stone-paved waterfront in Zadar. The monument is a photo-voltage solar module created by Nikola Bašić. It produces a very pretty light show. People of all ages walked around, stood mesmerised, danced, posed, took photos/videos. An amazing sight, and close by you can here the sounds of the Sea organ (Morske orgulje) also by Nikola Bašić. 22:20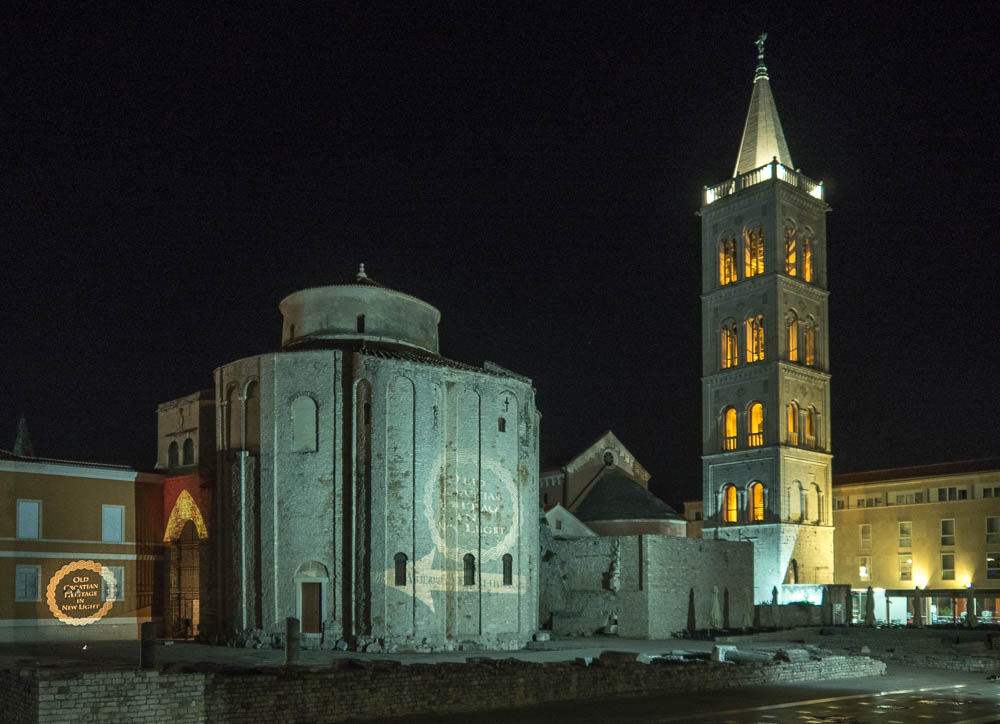 The Cathedral of St. Anastasia and the Church of St. Donatus still illuminated. 22:38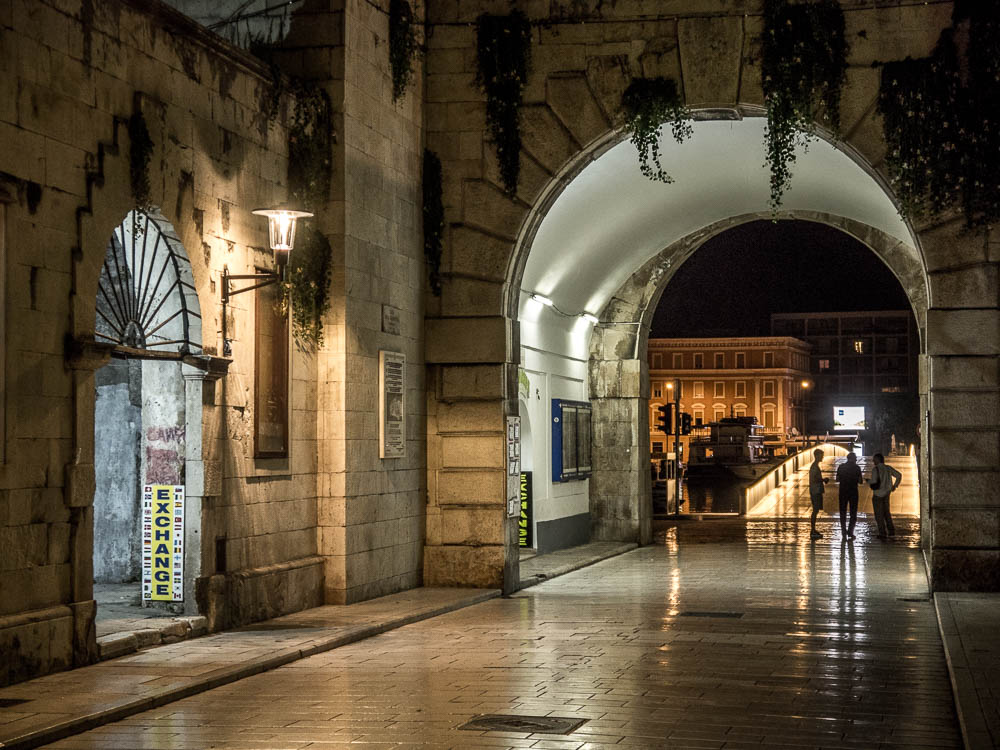 The pavements are highly polished and so reflect the light as though it's raining. 22:51
my review of Rooms Nekic on Booking.com
Clean property and being on the edge of the old town makes any shortcomings easily forgotten.
Liked · Perfect location, 2 mins walk to the sea, just behind several streets of bars and restaurants, at one end of old town (the best part of Zadar). My room had twin beds and comfy enough with lots of wardrobe space and a good shower. Air con worked well. Kettle and two cups provided

Disliked · Noise from nearby street bustle when window open. (price you pay for being near the nightlife) Although kettle provided there were no tea coffee sachets (or fridge for milk) so for me quite pointless. Bathroom small. Not so easy to find as it's tucked away on a narrow back street.

Score: 8.3