Peter Bargh
words pictures sounds
Canon Christmas Press Party 2003 was held at Bar Blanca on Sherwood Street, London
Hosts Ashley Ollett, Angela Mason
Canon held a press event at Sketch, Conduit Street, London W1. The invite was a large perspex thing!
They had celeb guests including Mica Paris and Chris Eubank
We then stayed over in a hotel and presentations and demonstrations ran on Thursday 21st from 10am to 3pm
The launch was for the Canon digital SLR and the Powershot A80. We had to get up at 7am and go by boat down the Thames. I had a hangover!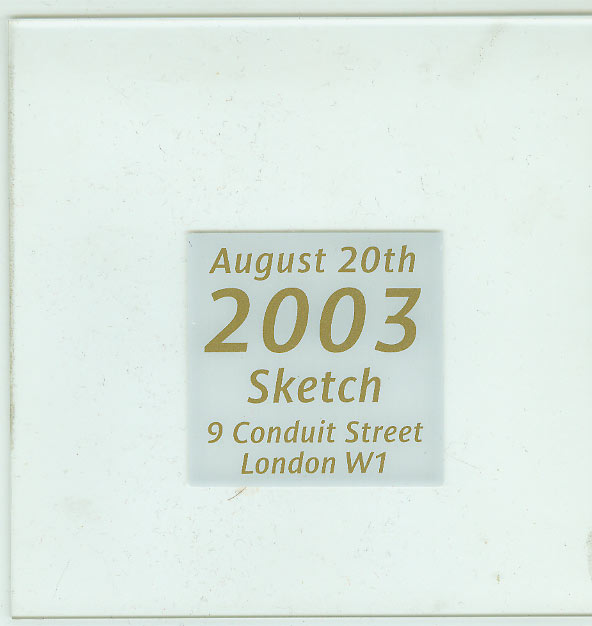 Hosts
Ashley Ollett, Hayley Buery
Canon whisked us off to France  to watch the Champions League Final at Stade de France. The game was between Real Madrid and  Valencia. I was in seat Porte E Terrasse 110.
We travelled by Eurostar and stayed in the Paris Hilton Hotel.
Hosts
Ashley Ollett, Angela Mason
Press
Peter Bargh, William Cheung, John Clements, Terry Hope, Chris Cheeseman