Today I married Jane Tupling at the Sheffield registry office.
I took the photos using a Hasselblad 500cm on self timer. This was me ready to set off from our house in Broughton Road, Hillsborough.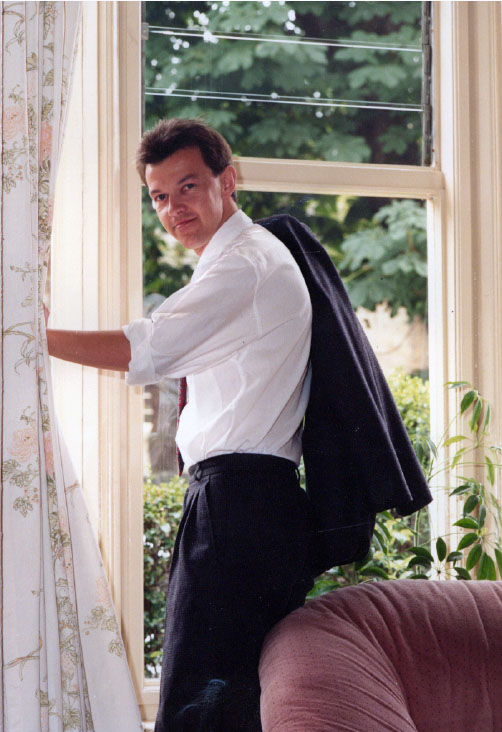 It was a fairly small gathering and in the evening family and friends were invited to an evening of drinking and fun at Sheffield Skating ring nr Bramall lane.
Guests from Jessops and the Co-op plus mine and Jane's friends and family were present.
At the end of the evening I'm told we went on the rink and damaged the ice. Too drunk to remember. We divorced on 4 April 2000.