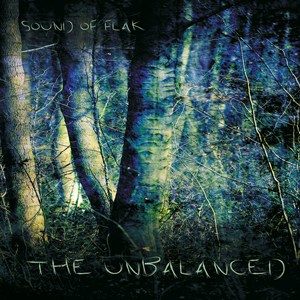 It's always been an ambition of mine to have a mass produced CD of material I've recorded. Over the years (many years ago actually) I  created single copies of music on cassette. In one band I was in we even went as far as duplicating the cassette several times and creating an album which we placed for sale in Sheffield's Record Collector  (one copy was bought) A review appeared in a local rag, so thanks for buying it.
Well at last, some 20 years later,  I've finally got around to creating that CD…a limited run of 100 copies with a new band – The Sound of Flak. We're a two piece electronic outfit comprising David Burleson,  previously OxiMoron, and yours truly. The album's called The Unbalanced and is now available.
The creation was an exciting path. And also a new experience, working out formats for files, and designing the digipack cover / cd label.
More info on our new web site:  Sound of Flak