Here's my first shot for my new Photo 365 Project taken tonight. I've been meaning to get round to photographing oil on water after reading Alison's Photo Month article on ePHOTOzine: Oil on Water. New Years Day saw me lethargic from a previous night of celebrations so it seemed like the perfect time to do the set up.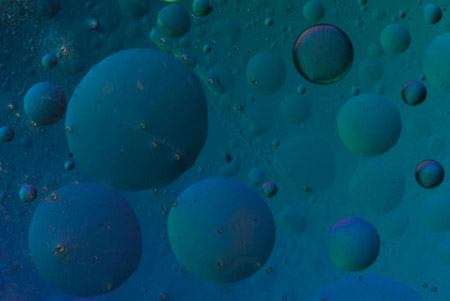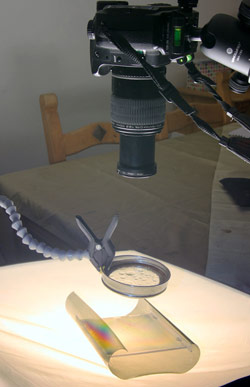 I used a large spice jar lid to hold the water and added some vegetable oil. The lid was attached to a McClamp and held in place over an upturned studio light with a softbox attached. I then placed a sheet of polarising gel and a cd tray under the lid to give a cross polarised colour effect background and the camera was set up over head on a Vanguard Tripod with macro arm. The 100mm Pentax lens had a polarising filter attached.
See here how to do cross polarisation photos.