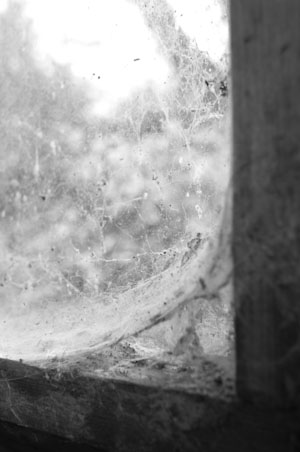 The ePHOTOzine weekly black & white challenge has a theme neglect. As a kid I always remember the garden shed as being a place that had areas of neglect. While my mum used most of it for potting plants there were darker areas that housed spiders and masses of thick webs.
I decided to try and recreate the feeling I had as a child of around five in who saw the world from a lower perspective presented with a mass of new information and fantasy mindset.
This is the result. It's not a competition winner. It's not even something that would get viewers to click on and say they like, but it's a shot that captures a fragment of what I remember seeing in the corners of those neglected windows all those years ago.