I've been out on a meeting today and the time didn't allow me to take any pictures during the day but I am in the process of testing the new Tamron 18-270mm superzoom. And I have an Olympus EP2 that I'm enjoying the company of, so what better to shoot a product shot in the form of a still-life using a lens that might not be best considered for product photography.
An interesting slant to my Photo365 Project.
I can do that in the evening in a gap after tea and before Holby City – which I've grown to enjoy. I had 30mins to set up the dining room as a mini studio and arrange and take a still life.
I spotted some Hessian placed it on the table, and angled the camera on top. It looked boring and then I spotted some pot-pourri which, by pure coincidence, was a similar colour to the Hessian and would work well. It's amazing how easy things come together sometimes and on other occasions you can be fannying around for ages.
I arranged the bits over the Hessian, any gaps would look red thanks to the Hessian. I then placed the camera on top and arranged bits around it to look natural. I moved the light around so the softbox reflected in the shiny surface (above and slightly behind the camera) and gave a wonderful sheen. I placed some kitchen foil as a fill round the front so the silver lens trim had a glow all the way around.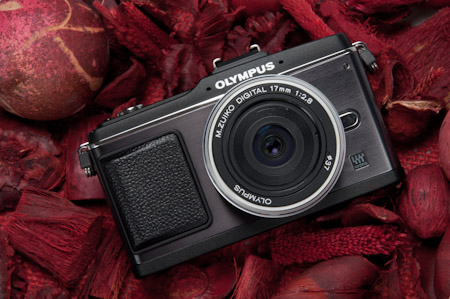 The shot was taken from above hand held with the flash ensuring everything was frozen sharp.
The lens has really proven itself. What a belter! The detail is incredible for a lens with this super focal length range. I'm well impressed.