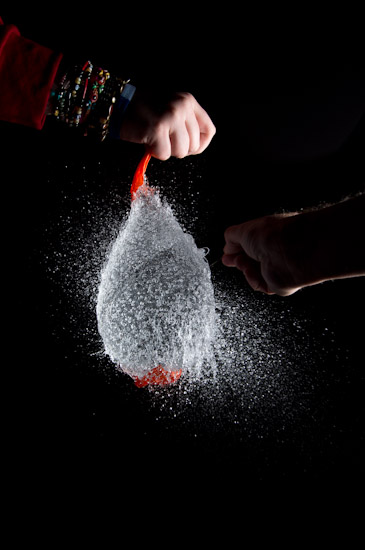 I've been experi-menting with fast flash tonight trying to record the bursting of a balloon and I'm fairly happy with this shot.
I used a new portable studio flash, test will be going up on ePHOTozine in a few days, and a Sony Alpha A55 set to high speed shooting mode, although in reality i could only get one or two frames with any action. The first being the balloon exploding and the second showing the water dropping down towards the floor.
This shot still caught some of the burst balloon adding a touch of colour to the frame.
The shutter speed was 1/160sec, but the flash duration would have been much higher.