Spent a weekend away with David Horton and his daughter Jenny and son Daniel. We went over to North Wales for a walk up Snowdon stopping in the Pen-Y-Pass Youth Hostel. We got the family room which was surreal…three bunk beds and an upright piano!
We headed off up the Miners Track to the summit. One person passed and said you can see the sea today. Things changed as we got to the final ascent just passed Llyn Glaslyn. The cloud came down and by the time we'd reached the top it was the usual limited visibility that I've become used to at the top. Coffee in the cafe warmed us up, but then made it appear colder on exit. After a few photos of mist we headed off back down taking the Pyg track back to the Hostel.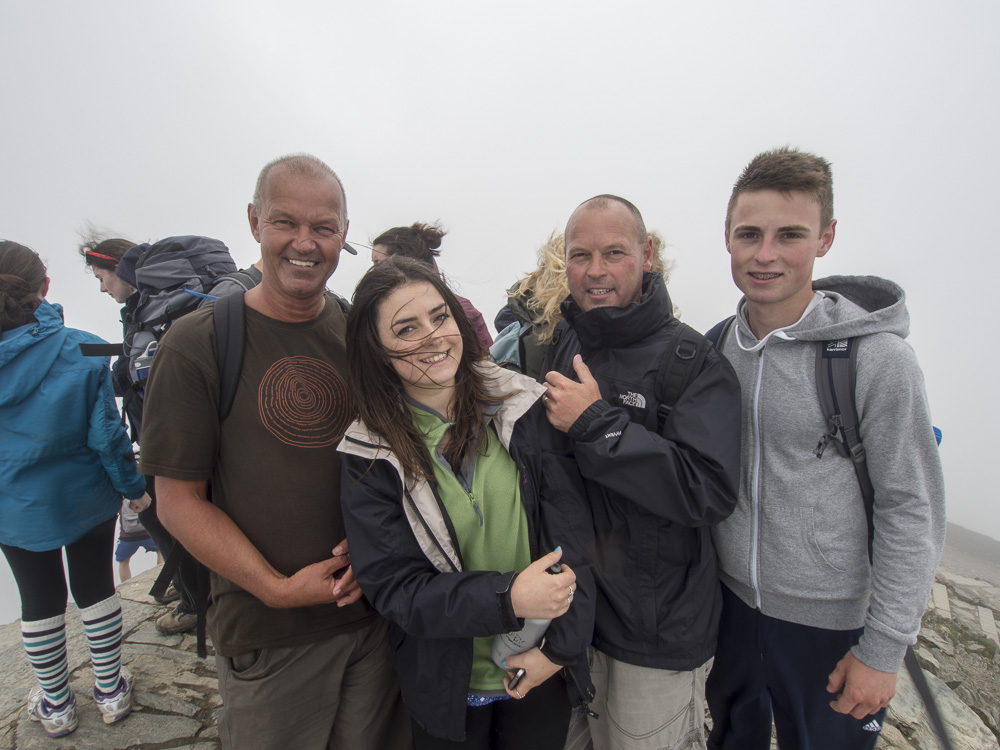 A drive into LLanberis for tea and a couple of pints at the The Heights and then back to the hostel for a few games of pool, before bedding down for the night.
After a hearty breakfast at the hostel on Sunday morning we drove off considering what else to do before going home. The weather was cloudy with showers but it didn't stop us deciding to do Snowdon from another route. We headed for the Snowdon Ranger path accessed from Llyn Cwellyn Car Park, off the A4085. It's a similar 8mile walk, but for me it was quite a challenge towards the summit as my legs were cold and, despite wearing decent clothing, I was soaked and my boots leaked too. After a pie in the cafe I really felt the cold on that descent.
I'm sure it did me good health wise though.
Most remembered phrase:
Look at that
Don't do that
"Fireman Sam"…."I'm not saying ought about that"
Nice
Facts:
David, Jenny and Daniel talk in their sleep
Rain can be very wet
Snowdon Mountain Cafe Meat pies are great
A piano with broken keys can be frustrating when playing a tune
Jenny is good with angles
Youth hostel water has a high iron content