Buffet breakfast in the Sanctuary included cold meats, cheese, bread, cereals jam and croissants plus orange juice and coffee all for 8 Euro. After this I set off on the Volta a La Moleta De Binifaldo trail and detoured to Puig Tomir. It was cold and cloudy start and the mountain top had a thin covering of snow.
On the way up I felt uneasy on my feet as my super grip shoes (read shite-grip) were slipping on the well worn rock. Part of the climb included using chain aid. At the top I used the cairns to help my navigate the snow covered path.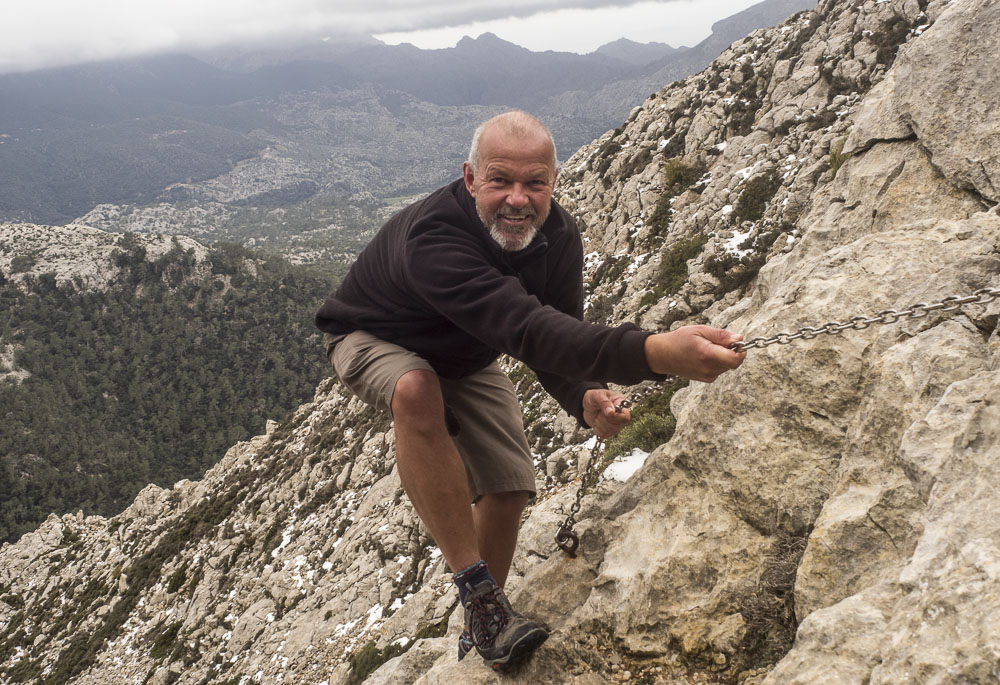 When I reached the summit and trig point the wind was icy and strong making it difficult to stand up. The views were spectacular though.
The climb down was quite scary as I slipped several times.