After breakfast, which was not a buffet this time, so a limited range of stuff was delivered to my table and still £8 euro, I decided to do the GR 221 from Lluc to Embassament de Cuber. It was a clear day and looked fine in the hills. The walk took me through the woods near Lluc and up a steep climb to the Casa de neu d'en Galileu (Snow House)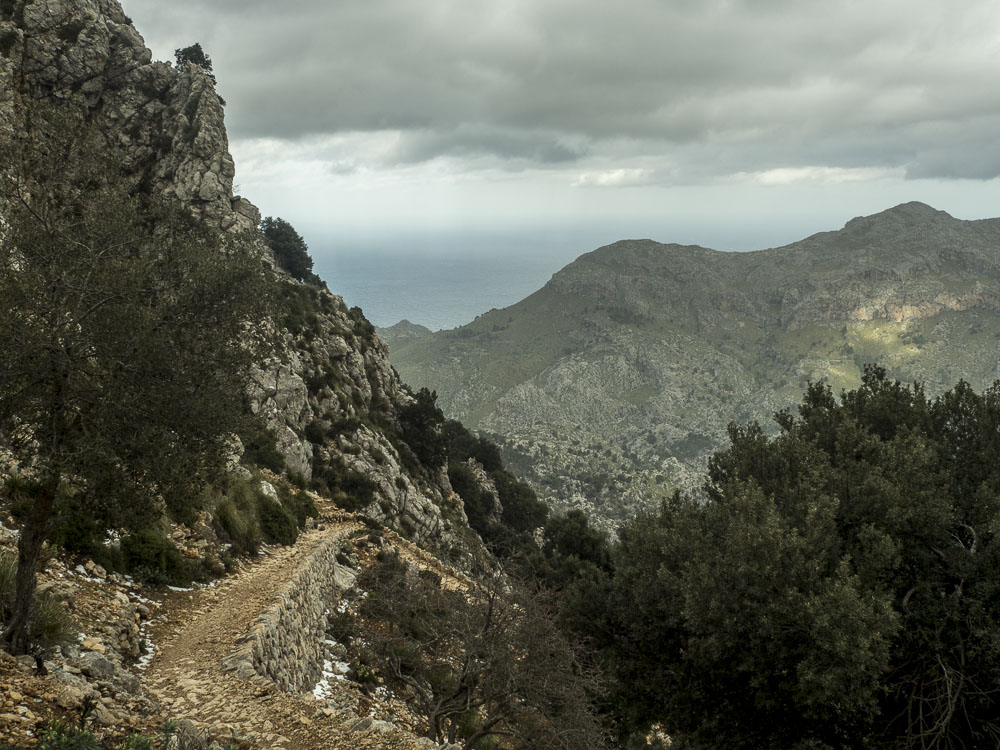 The snow was a few inch deep and two Scandinavian girls passed dressed for winter here and I was wondering if I'd made the right move in my shorts and lightweight fleece. As I crossed the Puig d'en Galileu mountain top things became even more wintery. And then I saw the peak of Majorca's second largest mountain, Puig de Massanella and a snow covered valley. Winter conditions all around and no idea if I was on the right path.
As I descended the GR221 into the valley between the two mountains a Spanish guy asked where I was from. And we talked for a while he seemed to think my plan to get to Cuber and back to Lluc was a bit flawed, and said the best way to Lluc was to go back the way I came. But I was convinced there was a way back by road and I'd be ok. So I carried on.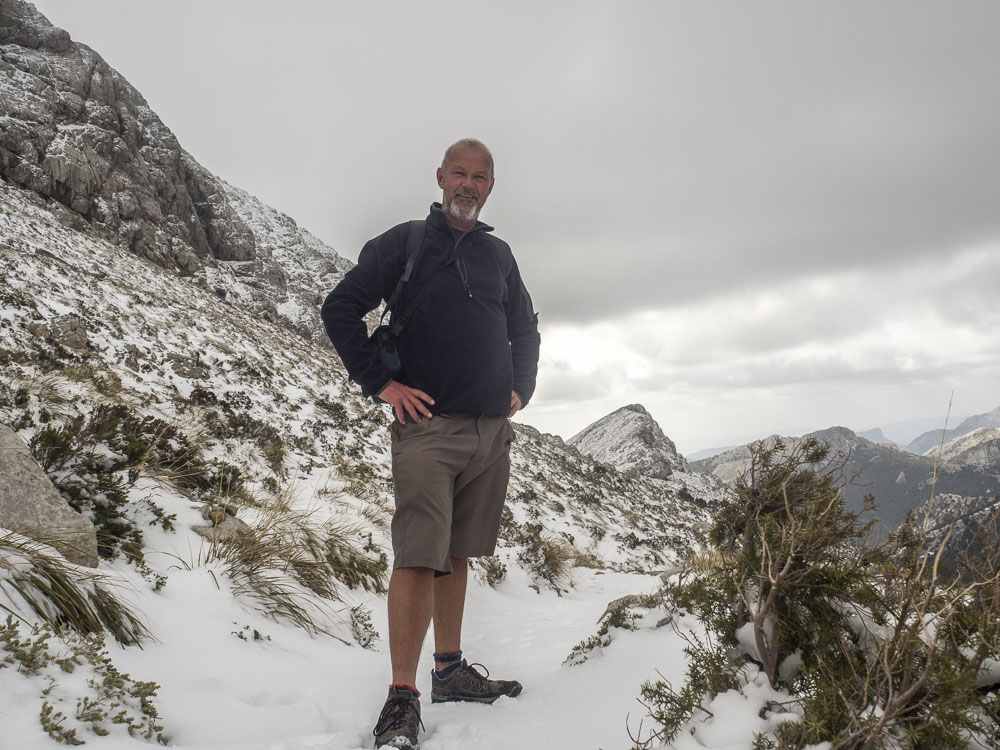 I met another Majorcan climber who laughed at me and said "you're not from here are you" as he scanned me up and down looking at my walking shoes with socks and shorts. He suggested an alternative way back to Lluc, but it meant moving from the clearly marked GR221 and I wasn't confident. I walked with him for a while to the side of the Puig de Massanella. And it was beautiful with views of Puig Major to the right. But the snow was 12 in deep – thankfully hard, so I walked on the surface, digging heels in to avoid slipping. Amateur abroad lol. Aware that time was passing I sped down the hill and the snow started to become softer and wetter. By the time I reached the base I was soaked through.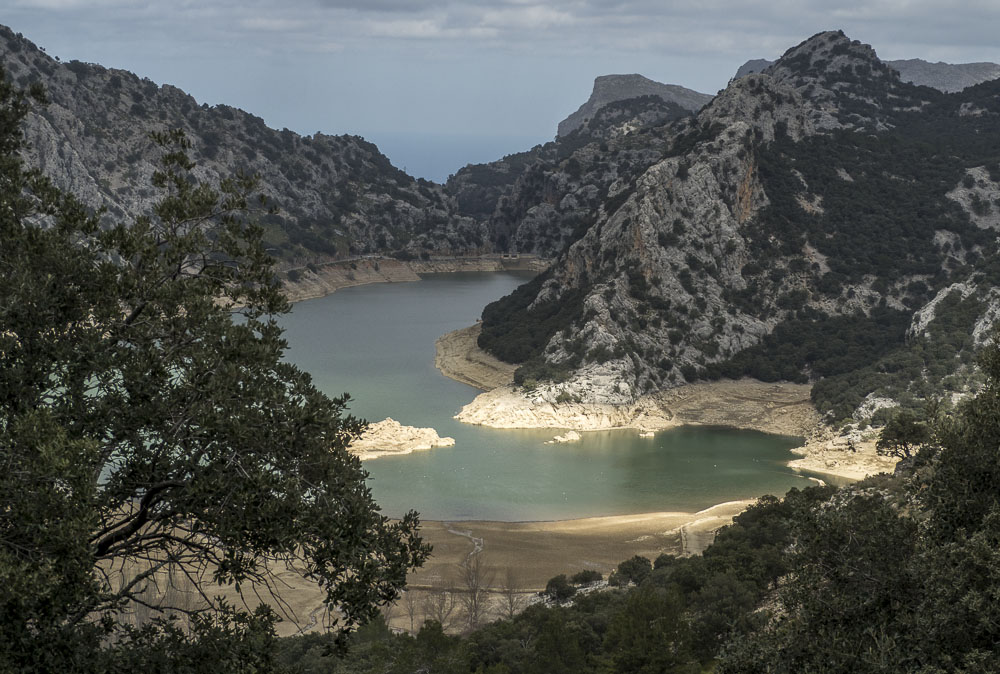 I followed a huge drain pipe around the south side of the Embassament des Gorg Blaum, and then on to Embassament de Cuber. I didn't have time to go round Embassament de Cuber so headed down the MA10 and round the north side of the Embassament des Gorg Blaum. The rest of the journey was on the MA10 back to Lluc via Escorca and a glimpse of the gorge Torrent de Pareis.