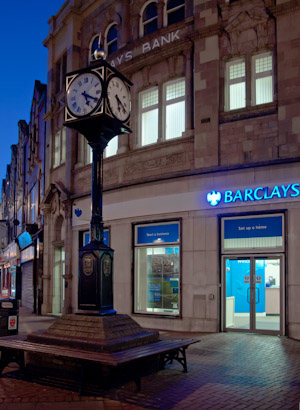 I'll be taking an Olympus EP2 camera with me more often on my daily walk. It's small enough to fit in a coat pocket and versatile enough to cope with SLR style shooting.
This evening I was out at twilight and photographed the Worksop town centre clock with Barclays bank in the background.
The camera is easy enough to handhold at slower shutter speeds and the exposure is quite accurate. I had the 17mm lens attached.