Later nights, daffodils and sunsets, all signs spring is here! And all captured in this shot taken 30min ago. I also tried out a new filter technique I've been meaning to do using wedding veil material over the lens to give a soft mesh diffuser. It's made an interesting muting of colours but also added a very fine pattern to the highlights.
The low angle ensured the setting sun is present in the background adding a golden glow to the shot.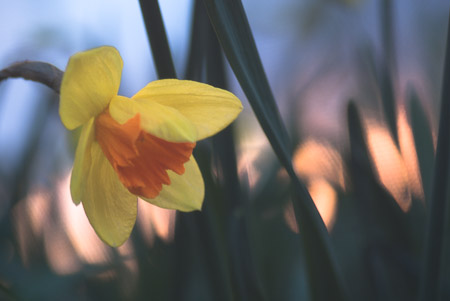 This is part of my Photo365 project – a project I started on January first where I take and upload a photo each day.