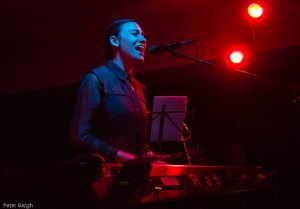 Nadine Shah live at the Harley Hotel & Bar, Glossop Road Sheffield…supported by David Roch and Canal Boat.
A small venue with average lighting , but great beer (and so it seems food) And the three acts were excellent. Particularly liked Cloud Boat, who each used Roland 404SX samplers to deliver some amazing sounds to blend with their interesting guitar playing.
Good review of Nadine Shah here.
She offered me a glass of red wine…very kind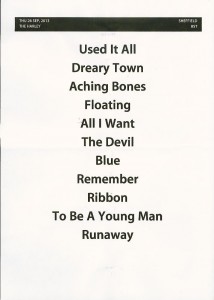 Set list