Dave Brock does the rounds again with Hawkwind's 2013 Warrier on The Edge of Time tour. The whole album played along with other Hawkwind classics including the token Silver Machine.
Good gig and lucky as they cancelled the USA part of the tour due to Dave Brock stress. I read Nic Turner has registered the name Nic Turner's Hawkwind and Dave my end up losing the right to use the name Hawkwind.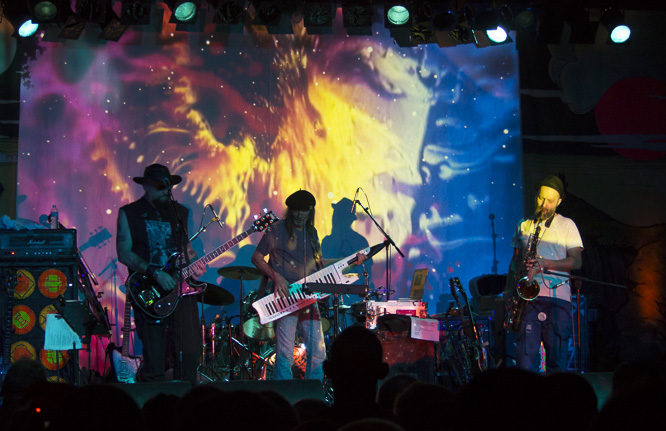 Not sure I liked Tim Blake playing a guitar style keyboard. I feel they should be restricted to shit funk bands and Thomas Dolby. In my mind it doesn't look all that cool for legends of rock.