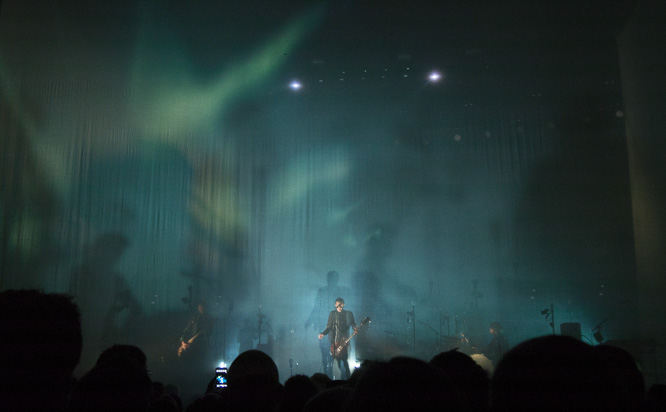 I arrived at the Arena too late to catch all the support band, I Break Horses, who were playing behind a cloth screen so you couldn't really make out the members. I saw two tracks by them and then after a long wait with a repeated minimal tune Sigur Ros came on. And the cloth screen stayed up!  I was wondering how that would be any good when the projections appeared and the ambience all came together. Although the band where difficult to see clearly the effect of this with huge shadows and images floating around in front and behind was incredible. And then after a few tracks the screen dropped to reveal an even more incredible set with light bulbs on stands scattered around the stage and an 11 piece band.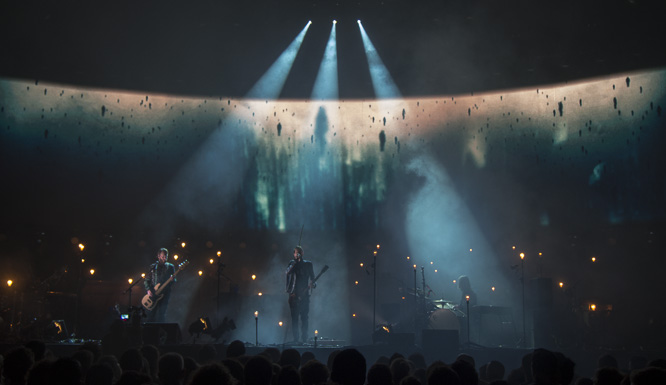 They played for about an hour and half, and then after a few  minutes break returned for an encore and another 30 or so minutes.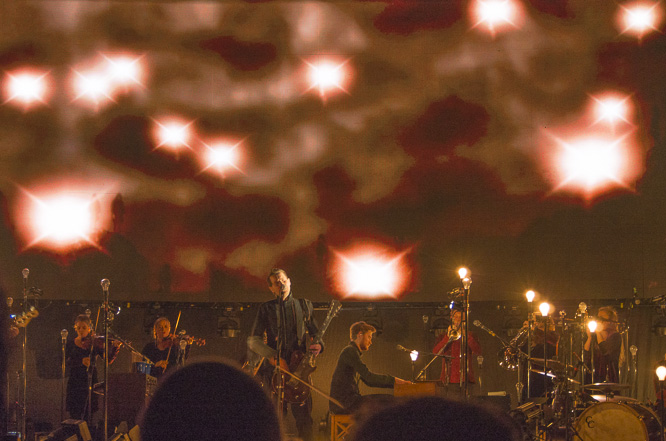 My highlight was a track that had someone signalling from a mountain top in the panoramic background screen. (Not sure what it was – I didn't recognise it). The orange signal became bright and then one of the bulbs on stage started signalling back. The person was joined by others and eventually with a crescendo to music too the whole stage and screen were flashing. Quite haunting!
Absolutely stunning concert which was far more interesting than I'd expected. I tend to get bored after a few tracks of Sigur Ros by album. but this was an aural delight. Two hours later I didn't want it to end.