A planned walk to Dingli cliffs started on the road out to Mosta, then over to Rabat and Mdina. I walked around both towns before heading off in what I thought was the direction of Dingli. I didn't see any signs, and had forgot to take the map, so I ended up totally out of direction at Mgarr.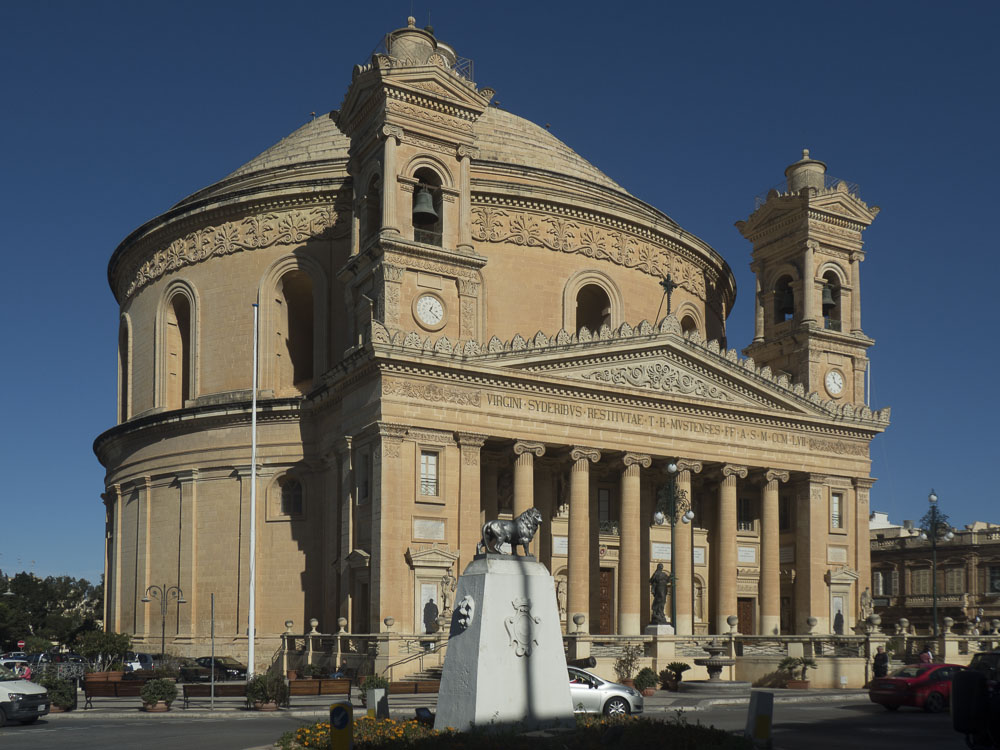 From there I headed towards Mosta , and spotted a post for entrance to Bingemma Countryside Walk. I decided to take this not knowing where it went, assuming it was the right direction. Minutes into the walk I slipped on a rock, fell and landed on my face. This resulted in concussion and I could not remember where I was or where I wanted to go. I also had a very swollen cheek, totally numb face and a closed eye…felt like I'd been hit by a heavyweight boxer.
I found a vantage point, but I couldn't remember any names of places or recognise any landmarks. It was quite scary. So I just carried on walking and eventually I regained memory, but hadn't a clue where I now was, and could no longer recognise the coastal point I needed to head towards to get back to Bugibba, so I headed back to Mosta, on the way I came across a murmoration of starlings which was an amazing sight against the setting sun.