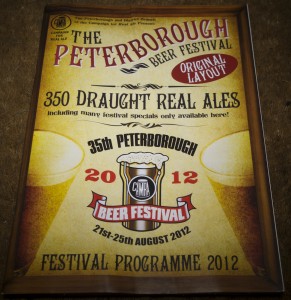 Will's stag night was a fairly quiet affair…just the way we both like it…and so it turned out so did his old school friends. We met at Charters on the river Nene. Had a few beers and then crossed over to the Peterborough Beer Festival where we sampled some real ales from the 350 on tap, and then had a go on Dodgems.
The festival was on its last day and many of the breweries had sold out and shut up but there were still plenty of options to choose from.
We finished the night out at the curry house and were surprised the Indian had run out of Pilau Rice…when does that ever happen?
Back to Will's for a late night game of brag..I didn't do very well so suggested we played shoot and took over as winner.