I popped over to Huddersfield tonight to watch two performances as part of the Electric Spring Festival 2015 in the Phipps Hall, University of Huddersfield
On first was Sound Sculptor Ben Potts exploring the boundaries between geometry, sound and
sculpture with his piece Cuboid.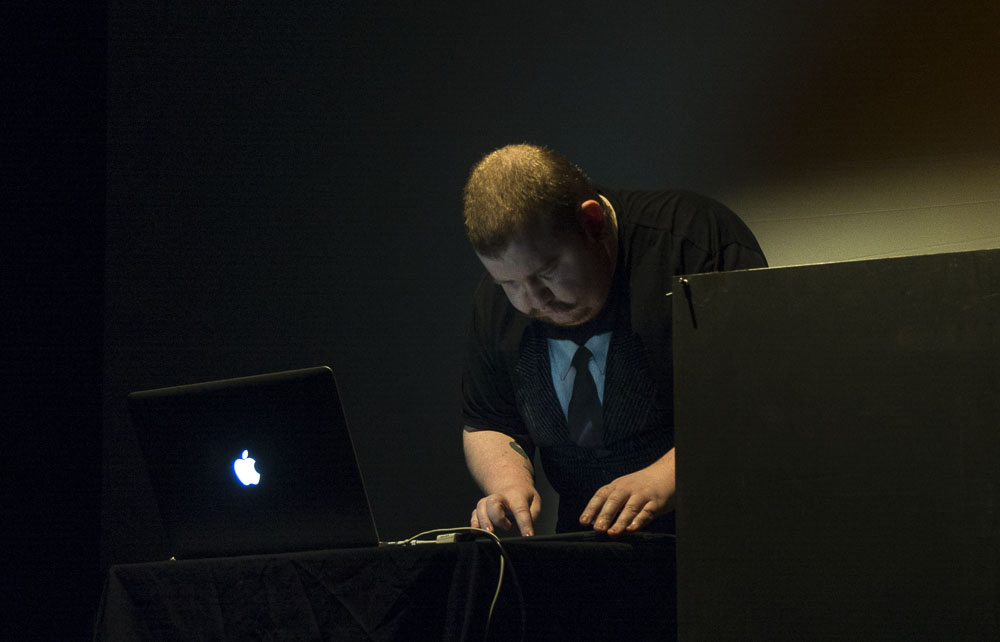 And second up was Katie English performing as Isnaj Dui using electronically manipulated flutes and homemade instruments, looped to build up soundscapes. She performed pieces from her CD Euplexia.